🌻Learn more about Andy and Alex, and what makes them so special🌻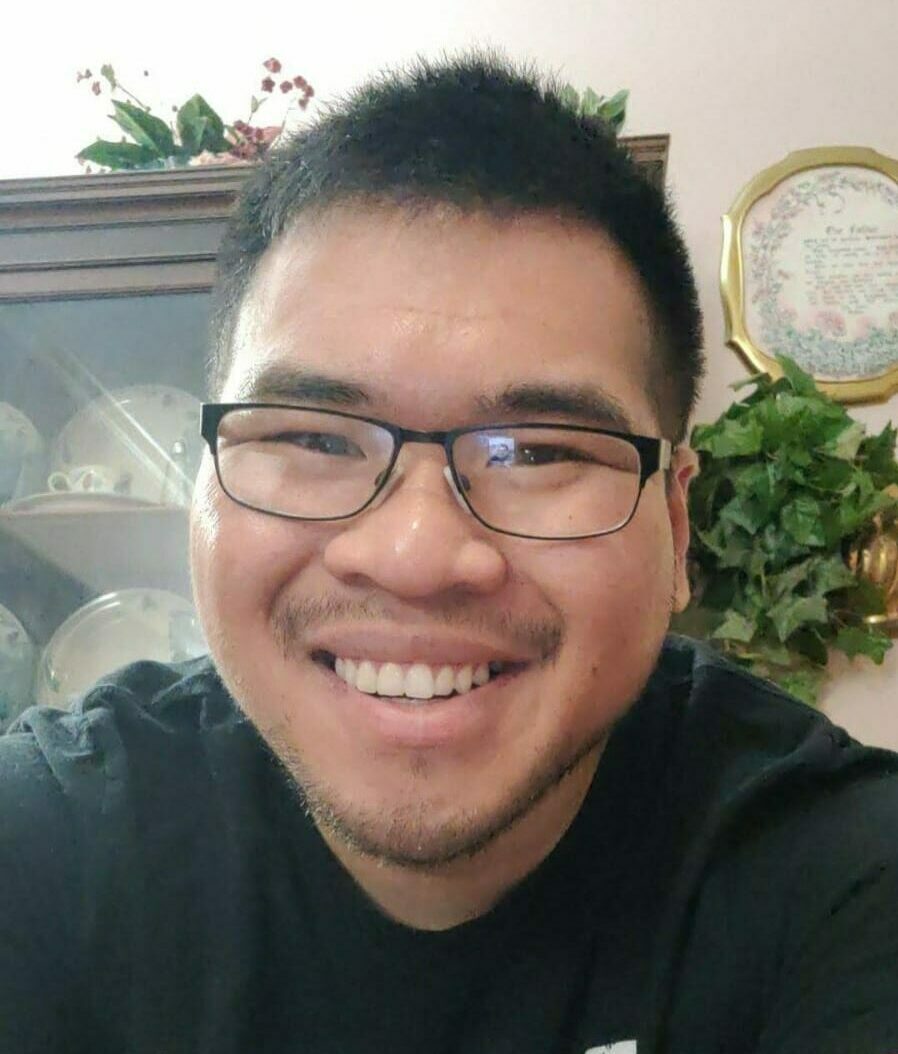 Andy Tai Ngoc Huynh was born February 17, 1995, in Fountain Valley, California. He was born the fourth of five children, and the only boy in the family. He was always surrounded by his four beautiful sisters! Andy was a sweet, loving and funny child. He knew from an early age that when he grew up, he wanted to join the military and be one of the "good guys who keep people safe." His mother recalls that the only toys he ever asked for were military toys and dinosaurs.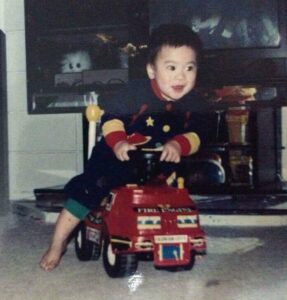 Andy graduated from Garden Grove High school and almost immediately fulfilled his childhood ambition when he joined the U.S. Marines. He spent two of his years as a Marine stationed in Okinawa, Japan. He achieved the rank of corporal and was beloved by his fellow Marines, and proud of his time serving his country. Later, when asked, he would say that he joined the Marines "so that others would not have to."
Andy is a true patriot. He loves his country, and even more, he loves liberty. He was proud to defend the freedoms that we, in America, enjoy, and believes that all people should have those freedoms and the right to self-determination. Above all, Andy can not abide a bully, and is always quick to react to injustice.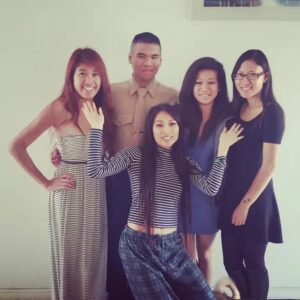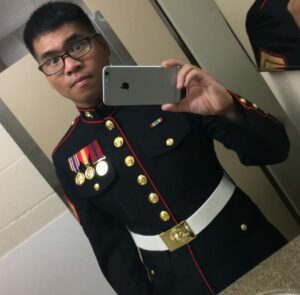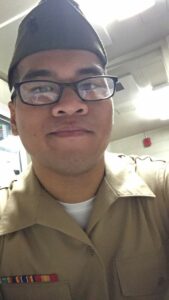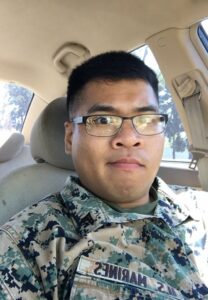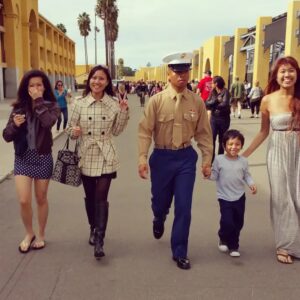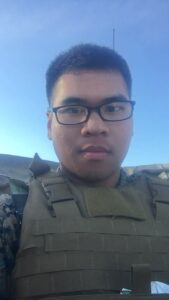 In March, 2020, Andy moved to north Alabama, to be closer to the young lady who would soon become his fiancee, Joy Black, and to make a life for himself in an area rich in the technology that he was interested in. He enrolled in college classes as a robotics major, and took a job as a local delivery driver to support himself through school. Andy soon found a local church to make his church home, started attending services and devoting himself to intense Bible study. He quickly became part of the local community and was appreciated and loved for his sincerity, his humor, and his absolute devotion to people and to making every place that that he entered, better than it was before.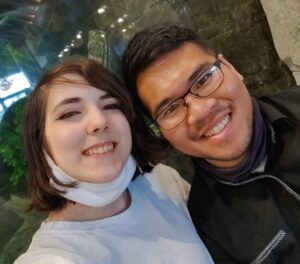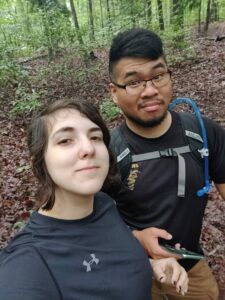 Along with his big heart, Andy has a great sense of humor. One of the difficulties that we, his family, have faced is finding photos of Andy to share, where he is not making goofy faces or hand gestures at the camera. Everyone he meets seems to have a special nickname for him. He loves to play (good-natured) jokes on people and can laugh at himself just as easily. He loves the outdoors and is always up for an adventure. He makes us laugh with his antics and is just fun to be around.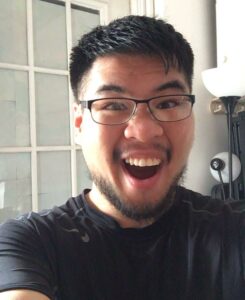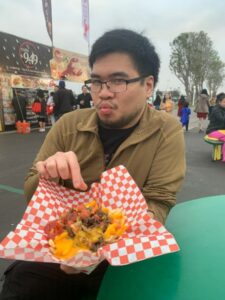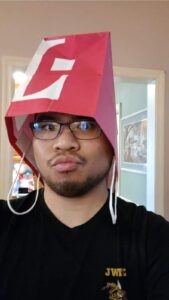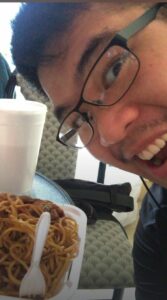 In February 2022, Andy, like many of us, was shocked and saddened by the news of the invasion of Ukraine. As the reports and photos started being shared around the world, Andy was heartsick at the suffering and injustice that he saw. He said that he was unable to eat or sleep, he was so touched by the situation. When Andy heard reports of Ukrainian teenagers taking up arms to defend their homes, and then heard President Zelensky's appeal to the world for help and the formation of the International Legion for those courageous volunteers willing to come, Andy felt in his heart that he needed to go and do what he could to help. He felt very strongly that God was calling him to go and defend the defenseless, help the suffering and minister to the needy, and stand up for liberty around the world. That is, and always has been, exactly the kind of man that Andy is.
Andy soon made arrangements to travel to Ukraine. He emptied his personal savings to buy supplies for himself and needed supplies to donate. He bought a commercial airline ticket to Poland and paid for several extra, heavy bags full of basic first aid supplies. He put many of his belongings into storage, took his two beloved Blue Heeler pups to be cared for by close friends, and tearfully hugged his loved ones, including his new fiancee, Joy, goodbye. He told us that he would be gone for at least a year. When one of us suggested that perhaps we could pray that the war would not last an entire year, and he could come home early, he soberly replied that if the war ended earlier, he would be needed in Ukraine to help with the recovery and rebuilding efforts. And again, we all thought, that is exactly the sort of man that Andy is.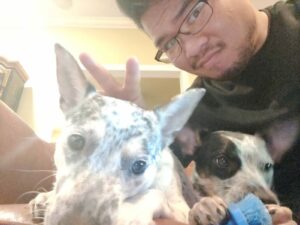 None of us were surprised (although we were delighted) when we later learned from his new "brothers" in Ukraine that he had quickly been nicknamed "CareBear." Of course he had!
On June 9th, north of the city of Kharkiv, Andy and his unit came under heavy fire, and Andy and his close friend, Alex, did not make their rendezvous point afterward. After several days of both ground searches and drone searches turned up no trace of them, another friend of theirs from the unit made the difficult decision to call their loved ones and let us know that they were missing and feared captured. A few days later, the first photo was released, showing Andy and Alex in captivity. These two true American heroes still await release.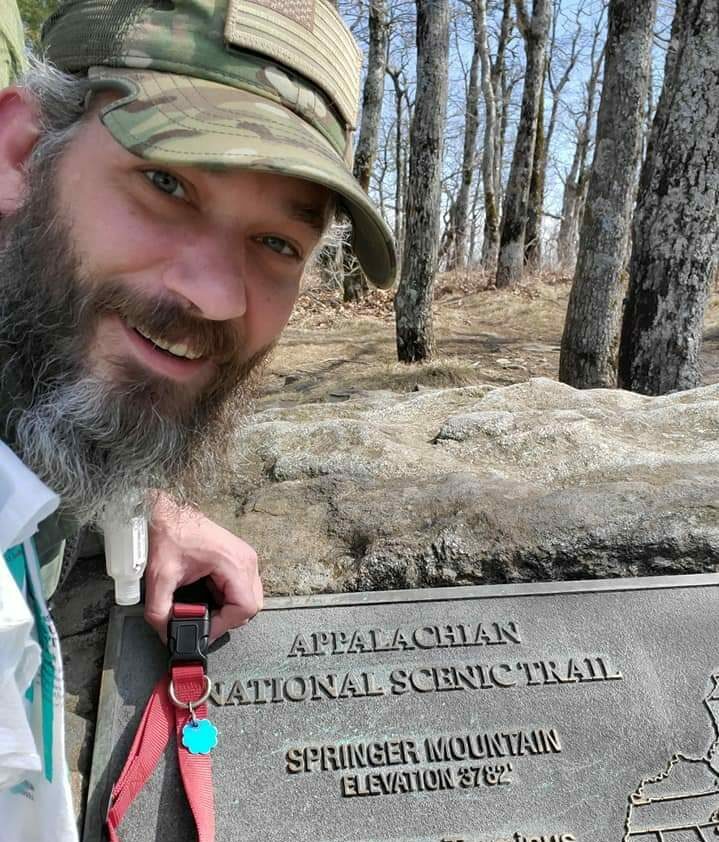 Alex Drueke was born in 1982 in west Alabama. Initially he had only one older sister, but later came two more brothers. Alex was drawn to musical instruments very early on, and he also enjoyed being outdoors and playing sports like T-ball. He grew up around large dogs, and developed a life-long love of them - the bigger the dog, the better. When he was young, a cat scratch resulted in lymphoreticulosis - commonly called "cat scratch fever." He never liked cats after that!
Alex's family spent time in Oklahoma, Wisconsin, Florida, and Georgia while he was growing up. He always made friends easily and did well in school, particularly in history, social sciences, literature and writing. He liked playing Army with his brothers and buddies as a kid, and he joined the JROTC in high school.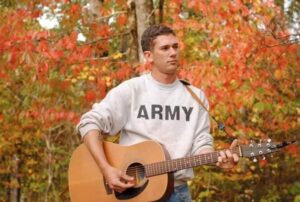 Not long after 9/11, Alex joined the U.S. Army, becoming the third generation in his family to serve. He made two tours of duty during the wars in Iraq and Afghanistan and left the Army after 12 years as a Staff Sergeant.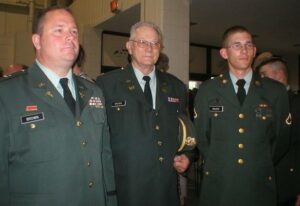 Alex holds a Bachelor's in Leadership from the University of Alabama. He is a third generation UA graduate - Roll Tide!
An avid hiker and camper, Alex was on a thru-hike of the Appalachian Trail when the AT shut down in early 2020 due to the COVID-19 pandemic. He had sold his house and truck and re-homed two dogs in preparation to hike the AT, which usually takes several months. He came off the trail expecting to start back up after only a short break. As weeks turned into months, he took up residence on family property in rural west Alabama where he could keep up his outdoors skills and physical conditioning.
For companionship at this time, Alex looked for a large dog needing foster care. He met Diesel, a 100+ pound part-Mastiff, at the Tuscaloosa Metro Animal Shelter. The Shelter staff warned him that Diesel did not trust men, but when Alex approached him, Diesel came right to him. Alex took him home, and within a few days they were tightly bonded. It was obvious this was a "foster fail" and Diesel became a permanent part of the family.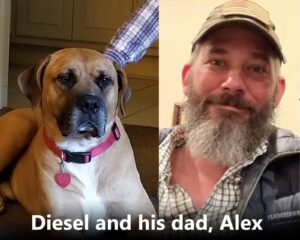 Alex was troubled when Russia invaded Ukraine. He felt that the threat to Ukraine's democracy was a threat to the rest of free Europe and ultimately to the U.S. He considered what he might do to support Ukraine, and discussed it at length with family and close friends. Finally he told his mother that he was too old to fight but he knew how to train soldiers and that's what he wanted to do.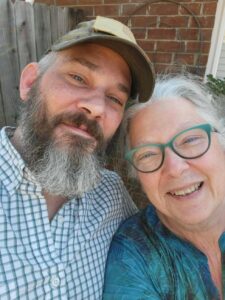 Alex left the U.S. in mid-April, entering Poland legally and making contact with Ukrainian forces from there to volunteer. He moved from unit to unit, helping train Ukrainian soldiers to use the equipment they were receiving from the U.S. He met Andy and they hit it off, both being from Alabama and having the same goal. They traveled together to the unit that became their last assignment before capture.
Mrs. Drueke spoke with her son by telephone on June 5, and received a text from him on June 8 when he informed her he would be "going dark for almost all of tomorrow. Possibly the next day too." She received a phone call from another member of the unit in the early hours of Monday, June 13 to inform her the unit had come under fire and scattered, and that Alex and Andy were as of yet unaccounted for. Two days later, photos and videos began surfacing on Ukrainian and Russian social media showing the two men in captivity.